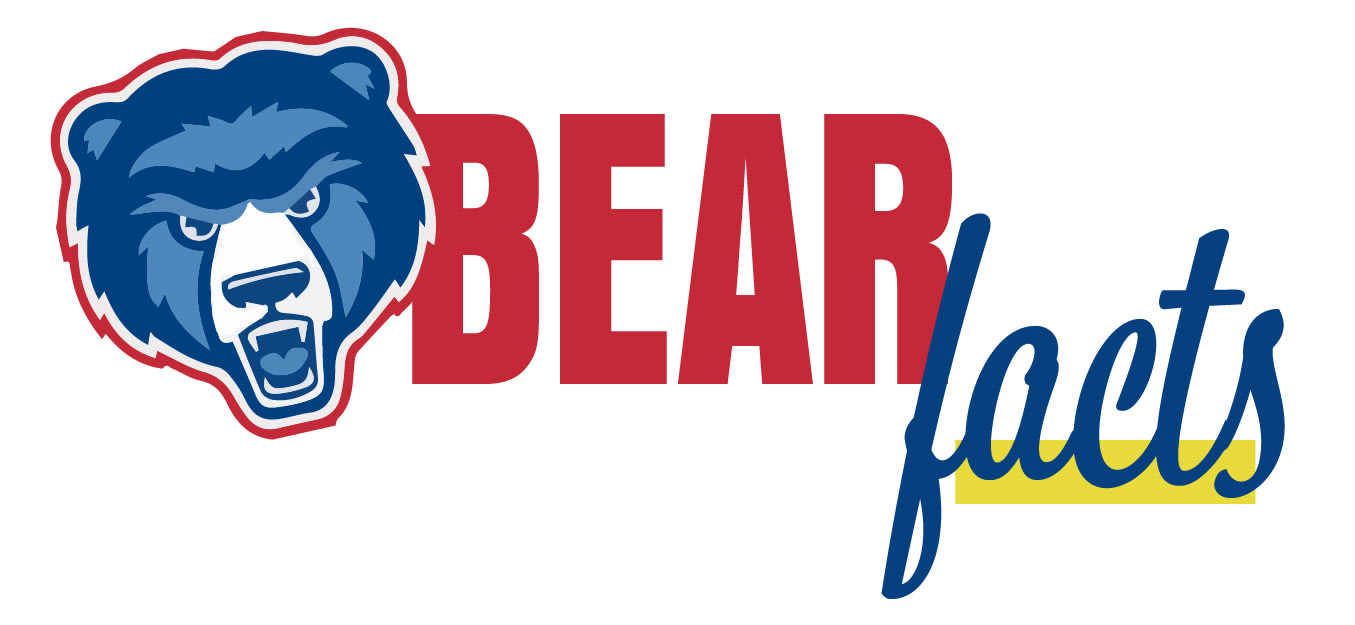 SEPTEMBER 23, 2021
Dear SBA Bear Fans,
On the eve of Mercy Day 2021, we are excited as we make preparations to hold mass with Bishop Spalding as our celebrant. We are so grateful for the opportunity to gather in one space as a family. Please feel free to join us for mass. We will continue to observe our masking and distancing protocols. This mass will be held on the playground with all grade levels in attendance. Please have students dress for mass, no P.E. uniforms or Spirit Wear. Mercy Day goes all the way back to September 24, 1827, when Catherine McAuley opened the first "House of Mercy" on Baggot Street in Dublin, Ireland, "serving the poor, the sick and the uneducated."

I want to commend all of you for your constant vigilance as it relates to the current state of the pandemic. We have been very fortunate to have spent the last six days not contact tracing. . .WHAT a needed break. I have heard a few questions regarding our decision not to offer virtual school and I share these thoughts with you.
The quality of our classroom teaching this year is light years ahead of what we were actually doing last year, and I say that with a critical look over our own shoulders.
We are very excited that we were able to have students in the building most of last year, but the interruptions and distractions from the virtual component were present in each classroom every day. Teachers will tell you that there was no flow to the class instruction while having some students on campus and others remote. Each class period was full of interruptions in an attempt to engage and include those at home. This in turn left the in-person students distracted and spending way too much time staring at a screen. There was the struggle of uploading documents, in addition to the screen sharing. Countless times teachers were forced to stop instruction, and we all know that there was no training in this style of teaching.
As an administrative team we supported the teachers the best way we could. s a team we survived but it truly took its toll on everyone. Many of you don't know this, but we had a much higher teacher turnover last school year than we typically experience. What was being asked of all of our teachers was unsustainable and created high levels of anxiety and burnout. I think you will agree that our teachers are willing to go above and beyond, as it is part of our culture, but it's also my job to be mindful of not pushing them past their limit. Additionally, the quality of our instruction was impacted last school year. We still made gains, but the virtual component forced us to teach primarily through lecture, which is not a best practice for any age group, but especially an elementary/middle school student. From the parents' side it may have looked seamless and effective but in reality it was not.
As a result, this year we will continue to provide lessons and materials that will allow for asynchronous learning and the students can expect a zoom call with their respective teachers during their time off. Let's hope we get to the end of this very quickly.
I invite each of you to join us in our first Conversation over Coffee, IN-PERSON!! 8:05 A.M. until 9:00 A.M. on the playground on Wednesday, September 29.
Thanks for a great week, thanks to all of our students, our student-athletes, our chess club members, and everyone involved in supporting SBA. Great things continue to happen.
Best always and Go Bears.

Mr. Sabo

KEEP READING FOR MORE . . .

• Mercy Day Mass
• Little Talks, Big Topics
• Conversations over Coffee
• Family Treat Night

MERCY DAY MASS
Friday, September 24
9:30 A.M.
Parents are invited to join us tomorrow, Friday, September 24 for our Mercy Day Mass with Bishop Spalding as our celebrant. Mass will be held outside on the playground, so be sure to bring a sweater as it might be a bit chilly! We also remind everyone that masks are required on campus, both indoors and outdoors. Students will sit in their class cohorts, and there will be a separate, reserved section for parent seating.
LITTLE TALKS, BIG TOPICS
Tuesday, September 28
6:30 P.M. - 8:30 P.M.
If you have ever found yourself knowing you need to talk with your child(ren) about God's design for relationships, intimacy, and boundaries, but you didn't know where to start, then come join us Tuesday, September 28 in the MPR from 6:30 P.M. - 8:30 P.M. In this workshop for 3rd - 8th Level Parents, the Hope Clinic for Women will provide parents the knowledge, strategies, resources, and theological insights to tackle these important conversations in a developmentally appropriate way. Please contact Lauren Mauer, Campus Nurse, and Danielle Malone, Campus Counselor, with any questions. To sign up, click here.
CONVERSATIONS OVER COFFEE
Wednesday, September 29
8:05 A.M. - 9:00 A.M.
Parents are invited to this year's first Conversations Over Coffee with Mr. Sabo (in-person!) next Wednesday, September 29. The meeting will be held outdoors on the SBA playground.
FAMILY TREAT NIGHT
Thursday, September 30
4:00 P.M. - 8:00 P.M.
Join us for a special Family Treat Night fundraiser in support of SBA!
Ice cream, cookies, cakes, oh my! Come enjoy a sweet treat at Maggie Moo's/Great American Cookies on West End Ave on Thursday, September 30 from 4:00 PM - 8:00 PM! Help us spread the word to grandparents, extended family, friends, co-workers, etc., because 15% of all proceeds will be donated back to St. Bernard Academy! To participate, stop by the store anytime during our fundraising hours, or order your treats online ahead of time (for either pick up or delivery)! To learn more, visit Family Meal Night.
JUNIOR IRISH NIGHT


Friday, October 1
5:00 P.M. - 7:00 P.M.
Father Ryan welcomes all grade school students to join their Junior Irish Night on Homecoming night. Come dressed in Halloween costumes and make plans to join them outdoors on Friday, October 1 from 5:00 P.M. - 7:00 P.M. on Father Ryan's Academic Lawn. Enjoy games and music before cheering on the Irish football team! Make sure to RSVP and reserve your child's swag bag at Father Ryan.org/irishnight

FALL FLOWER FUNDRAISER
HSA is hosting a Fall Flower Fundraiser from now until the end of September. A portion of sales will help fund the HSA's annual budget. 50% of sales proceeds will help finance equipment and activities that directly benefit our students and families throughout the school year. We are offering a selection of spring annual and perennial bulbs and seeds that should be planted in the fall for blooming next spring. To purchase, click here.
VANDERBILT LETTERS OF ENCOURAGEMENT
As you are aware, health care workers are experiencing burnout and frustration related to the ongoing demands of the pandemic. In order to boost the morale of their workers on the front lines of COVID, Vanderbilt Health is seeking "letters of encouragement" from community members. If you'd like to participate, please send your letters to your child's homeroom by Thursday, September 30.
ERB TESTING DATES
ERB standardized testing schedule is as follows:
Levels 7 - 8 :
Tuesday, September 14 - 16
Levels 5 - 6 :
Tuesday, September 21 - 23
Levels 3 - 4 :
Tuesday, September 28 - 30

Cub Scouts Cleanup
Cub Scout pack 96 completed a trash pick up in honor of World Cleanup Day in Dragon Park and the Hillsboro Village area last Thursday. Over 100 pounds of trash was removed from the area, and over 50 scoops of Jeni's ice cream were eaten as a reward!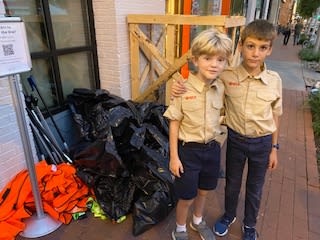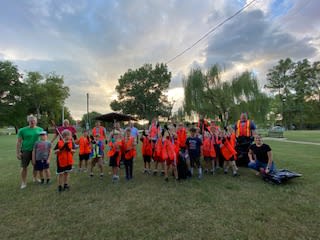 SEPTEMBER 24

Mercy Day Mass

Junior Varsity Volleyball Tournament
SEPTEMBER 25

Junior Varsity and Varsity Volleyball Tournaments
SEPTEMBER 26

Cross Country Meet
SEPTEMBER 28
3rd - 8th Level Parent Workshop
SEPTEMBER 29


Conversations over Coffee
SEPTEMBER 30
Family Treat Night

FALL SPORTS PHOTOS
Fall sports photos, including volleyball, cross country, and flag football, will take place on Friday, October 1. Athletes, please be sure to bring your jersey's to school that day.
The individual yearbook photos will be on Monday, October 18. More details to come.
FATHER RYAN BASKETBALL CLINIC
6th - 8th Level basketball players are invited to three basketball clinics hosted by Father Ryan basketball coaches. They take place on September 26, October 3 and October 17 from 3:30 P.M. - 5:00 P.M. To learn more and to register, click here.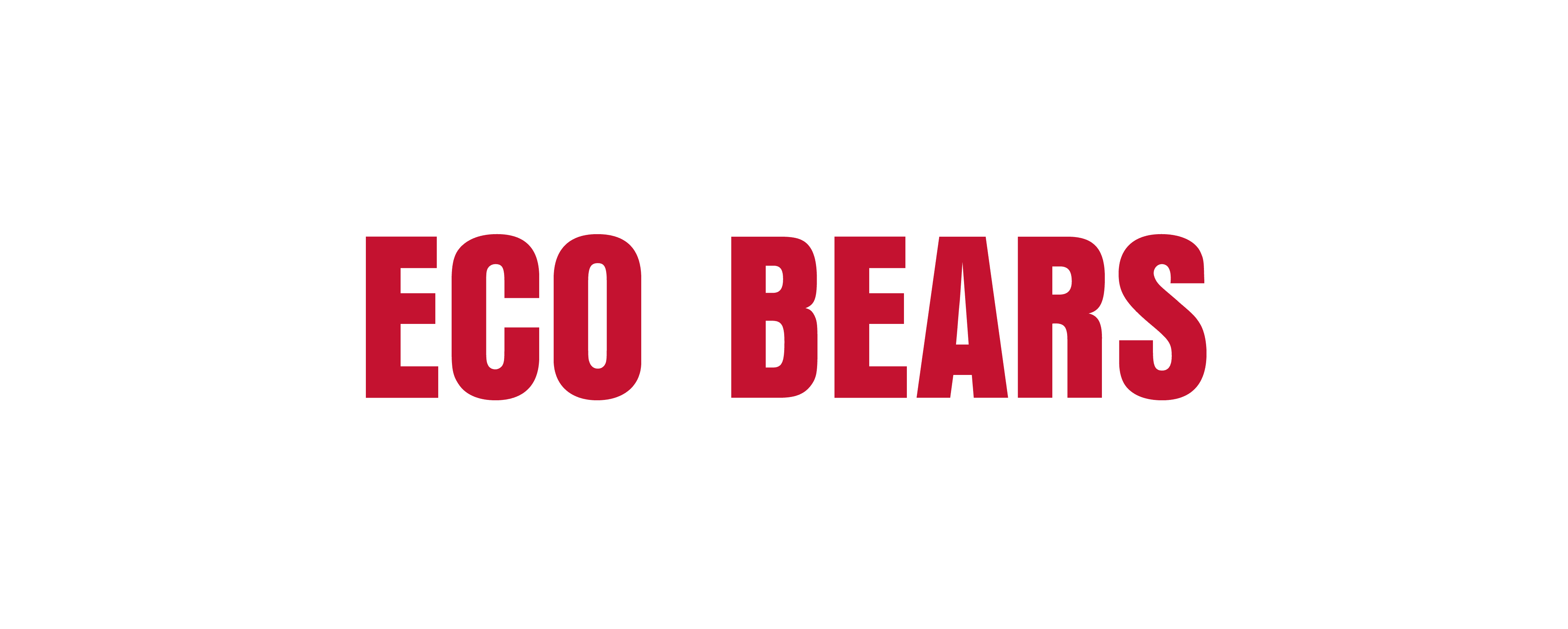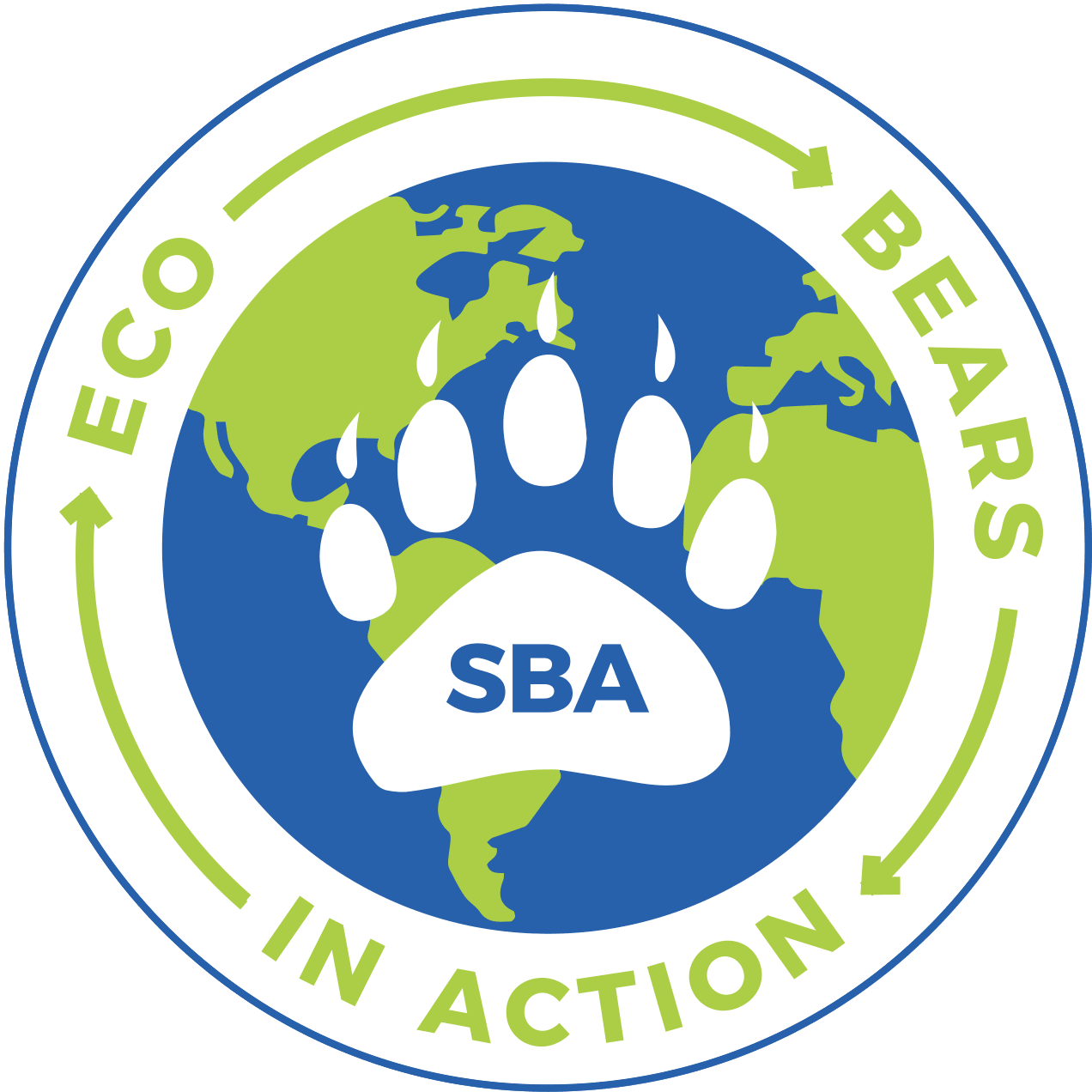 ECO-TIP OF THE WEEK!
Let's talk about plastic recycling.
Did you know that in Davidson County the only recyclable plastics are JARS, JUGS and BOTTLES? The recycling logo (triangle symbol with arrows and numbers) embossed on plastic containers has no bearing on whether or not an item is recyclable. Again… Only plastic jars, jugs and bottles belong in our recycling bins along with paper, aluminum cans and cardboard.
Want more information about what can and cannot be recycled in Nashville? Check out the Waste Wizard on the Nashville Waste and Recycling app. The new app is available on the Public Works' website and can also be downloaded on iOS and Android mobile devices.
Have an idea for an Eco-Tip? We'd love to share it. Please email Trina Ewald.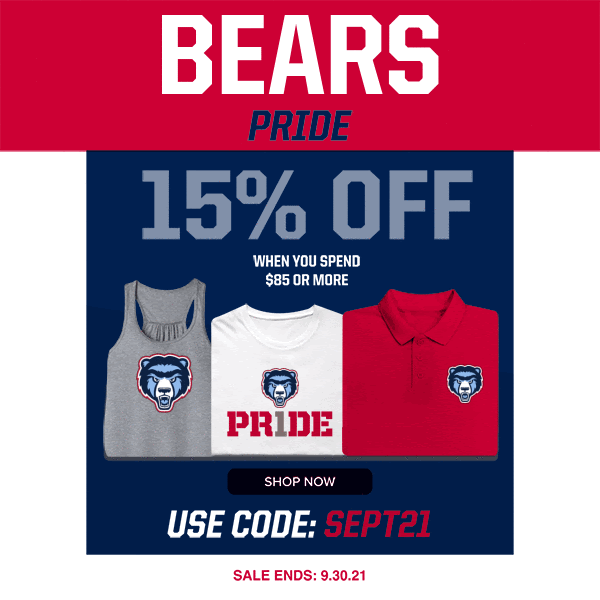 15% OFF $85
Now in the SBA Spirit Store, enjoy 15% off of $85 or more using code SEPT21! Click here to shop!