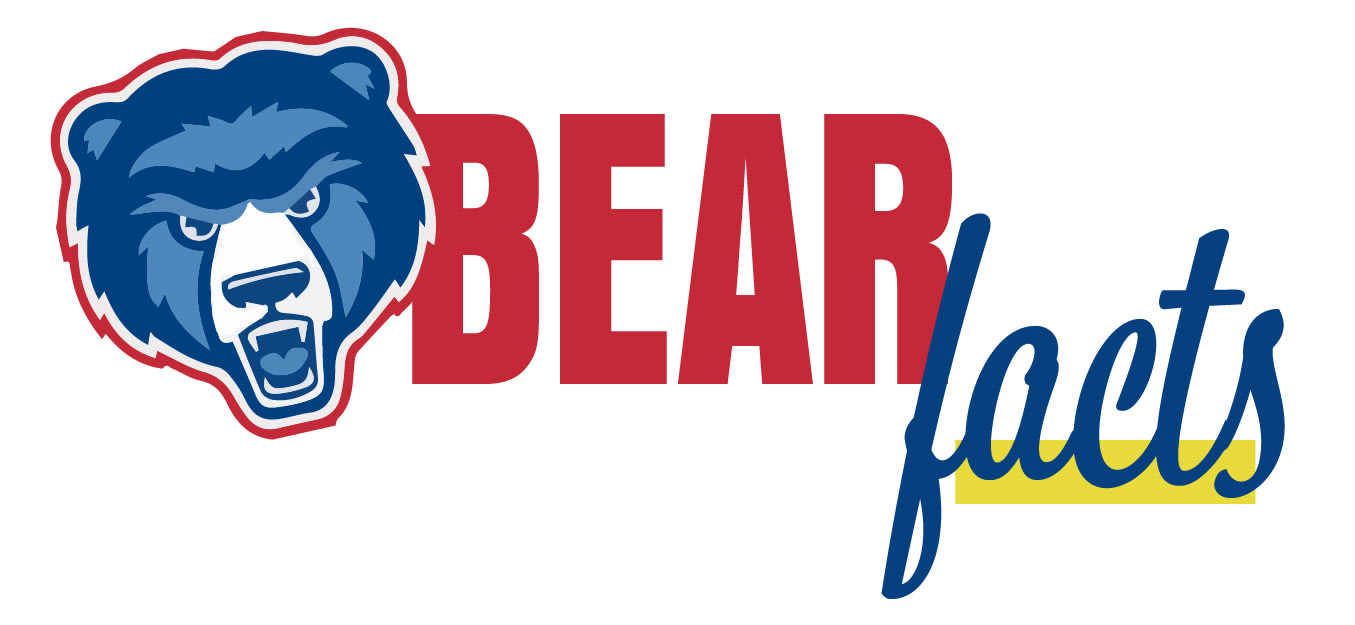 SEPTEMBER 30, 2021
Dear SBA Family,
Fall break is upon us and boy I think it is about time. After a less than optimal start (our COVID notifications seemed to be flying out daily for a while) we have hit our stride and found a different, but familiar, rhythm. Bells ring, children move, then we have lunch, recess and dismissal.
There is a lot to be said about a solid routine, but routine is not necessarily what we are all about at St. Bernard Academy. Challenging our students and ourselves to be better has to be a daily, weekly and monthly goal as we continue to encourage our professionals to innovate, to think and present lessons outside the (proverbial) box. As an administrative team, Tina Mila, Margaret Richards, and I provide support for professional development in addition to classroom support and, yet, we can still do more.
I had the opportunity to be a part of an exciting SAIS webinar this week that truly called out and identified independent schools for what we should be: innovative academic and program leaders. The challenge for independent schools, like St. Bernard, is to continue to follow their respective missions but to look for ways to create and cultivate a diverse learning community that supports all learners and provides opportunities for families to come together. It is our hope that through our work, we will make the world a better place.
Congratulations to our Cross Country teams! Last weekend we saw the SBA Varsity boys win the team championship for the first time in school history, had 1st and 2nd Place finishers, and four place in the Top 20. The girls team finished 4th overall, but also had the 1st Place winner overall. Our varsity volleyball team started the tourney as the 7th seed and took the eventual champion to three matches, finishing in 2nd Place. Our Junior Varsity team finished a strong season with a 4th Place tournament win. Mr. Grigsby and Miss Bernard commented on how much progress that their respective teams made over the course of the season and that they were very proud of how hard the girls competed! Go Bears.
We have a couple of new features that we will present on our social media channels after Fall Break. One will be called "Live Look-ins with Mr. Sabo" where I will share live interactions during select days via Instagram Live. You'll have an opportunity to witness, in real time, what really goes on at SBA daily. We will also launch "Day in the Life of Bernie the Bear" (our mascot) as Bernie (or Bernice) shows us life at SBA through a 'student's eyes'. Keep your eyes open for these two programs.
For your Fall Break I'd like to remind you that should you have any COVID concerns, Nurse Lauren will continue to check her email. Please be careful to social distance and continue masking, as they are our two greatest allies, along with the vaccine.
I hope you are able to enjoy a little R&R and I look forward to seeing you on October 11. Go Bears!
Mr. Sabo
P.S. The candidates for the Head of School position will be on campus the week of October 11.

KEEP READING FOR MORE . . .

• Family Treat Night
• First Friday SBA Dads Coffee
• Halloweek
• Fall Fair Weekend
• Humans of SBA
• Bears on Socials

FAMILY TREAT NIGHT
Thursday, September 30
4:00 P.M. - 8:00 P.M.
Join us for a special Family Treat Night fundraiser in support of SBA! Come enjoy a sweet treat at Maggie Moo's/Great American Cookies on West End Ave TONIGHT from 4:00 PM - 8:00 PM! Help us spread the word to grandparents, extended family, friends, co-workers, etc., because 15% of all proceeds will be donated back to St. Bernard Academy! To participate, stop by the store anytime during our fundraising hours, or order your treats online ahead of time (for either pick up or delivery)! To learn more, visit Family Meal Night.
FIRST FRIDAY SBA DAD'S COFFEE
Friday, October 1
7:45 A.M.
On the first Friday of each month, come get to know other SBA dads at Bongo Java on Belmont after morning drop off (around 7:45 or 8:00 A.M.). Stay as long or as little as you'd like. Feel free to contact Stephen Zralek, Matt King, Edward O'Day and Robert Waits with any questions.
JUNIOR IRISH NIGHT


Friday, October 1
5:00 P.M. - 7:00 P.M.
Father Ryan welcomes all grade school students to join their Junior Irish Night on Homecoming night. Come dressed in Halloween costumes and make plans to join them outdoors tomorrow, October 1 from 5:00 P.M. - 7:00 P.M. on Father Ryan's Academic Lawn. Enjoy games and music before cheering on the Irish football team! Make sure to RSVP and reserve your child's swag bag at Father Ryan.org/irishnight
FALL FAIR WEEKEND


Friday, October 22 - Saturday, October 23
SAVE THE DATE: The HSA is excited to announce that the Fall Fair is back this year! It will take place on Saturday, October 23, from 12:00 P.M. - 4:00 P.M. on the SBA field. New this year, we also plan to have a parents-only social gathering on Friday night! More details to come and events subject to change.

HEAD OF SCHOOL SEARCH UPDATE
In just a few days, SBA's Search Committee will announce the finalists for our next Head of School (starting in July 2022). All parents will be invited to come meet the finalists in person during open meetings on campus the week we return from Fall Break, starting October 11. Be on the lookout for an email from the search committee as they finalize the schedule. We will also post updates on the SBA website.
THANK YOU TO THE 8TH LEVEL PARENTS
Thank you to the 8th Level parents who brought the faculty and staff a delicious lunch from Jason's Deli last week!
COSTUMES FOR KIDS
As you pull out those Halloween boxes and find costumes you no longer need, consider donating to Costumes for Kids - a charity started by SBA 8th Level student, Ella Jane Francescon.
These donations will be passed on to those who don't have resources to buy costumes, and reusing plays a part in helping our planet reduce waste. Please leave costumes on the cart outside of the school office between October 11 - 15. This collection will be given to The West Nashville Dream Center (WNDC), a nonprofit organization whose mission is to protect and empower individuals living in distress and serving under resourced families in West Nashville and North Nashville in the 37208 and 37209 zip codes.
Please bring your clean costumes, sizes toddler to teen, labeled with size and name of costume.
* Please don't purchase new costumes to donate.
HALLOWEEK
Halloweek is creeping around the corner! Save the date for October 25-29 and start planning your fun outfits!
Monday: Crazy Sock Day
Tuesday: Superhero Day
Wednesday: Glow in the Dark
Thursday: Pumpkin Party
Friday: Wear your Costume to School Day

This new weekly series features events shared on our social media channels in the past week. Click on each post to read more (and be sure to give us a follow to stay caught up on all things SBA)!

Cross Country Popsicle Party!
Congratulations to the Cross Country team for ending their season with a big win! The 6-8th Level Girls Cross Country Team finished 4th at the Cross Country Championship Meet, and 6-8th Level Boys finished 1st, winning SBA's first ever Cross Country Championship! They appropriately celebrated with an awards ceremony and a popsicle party!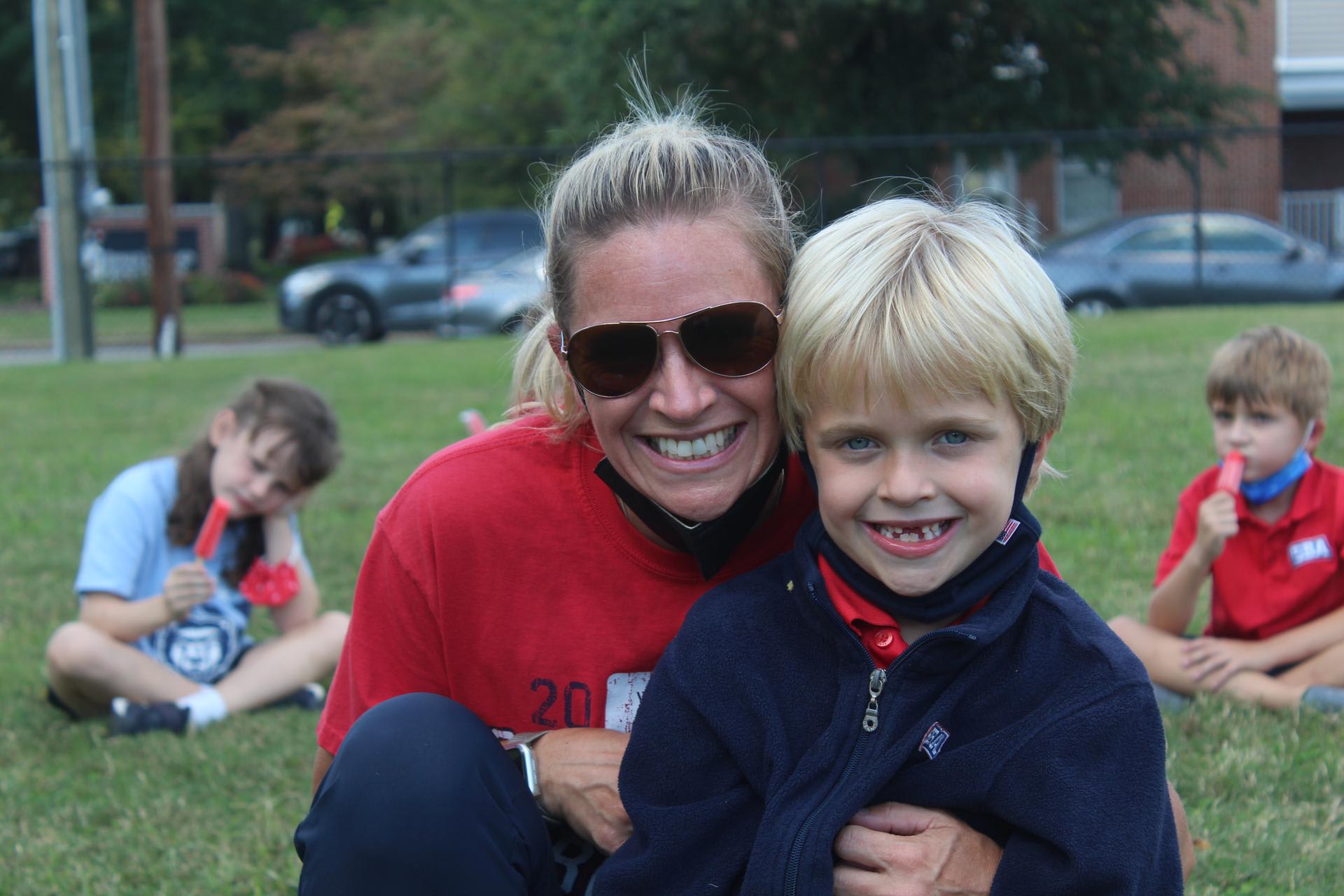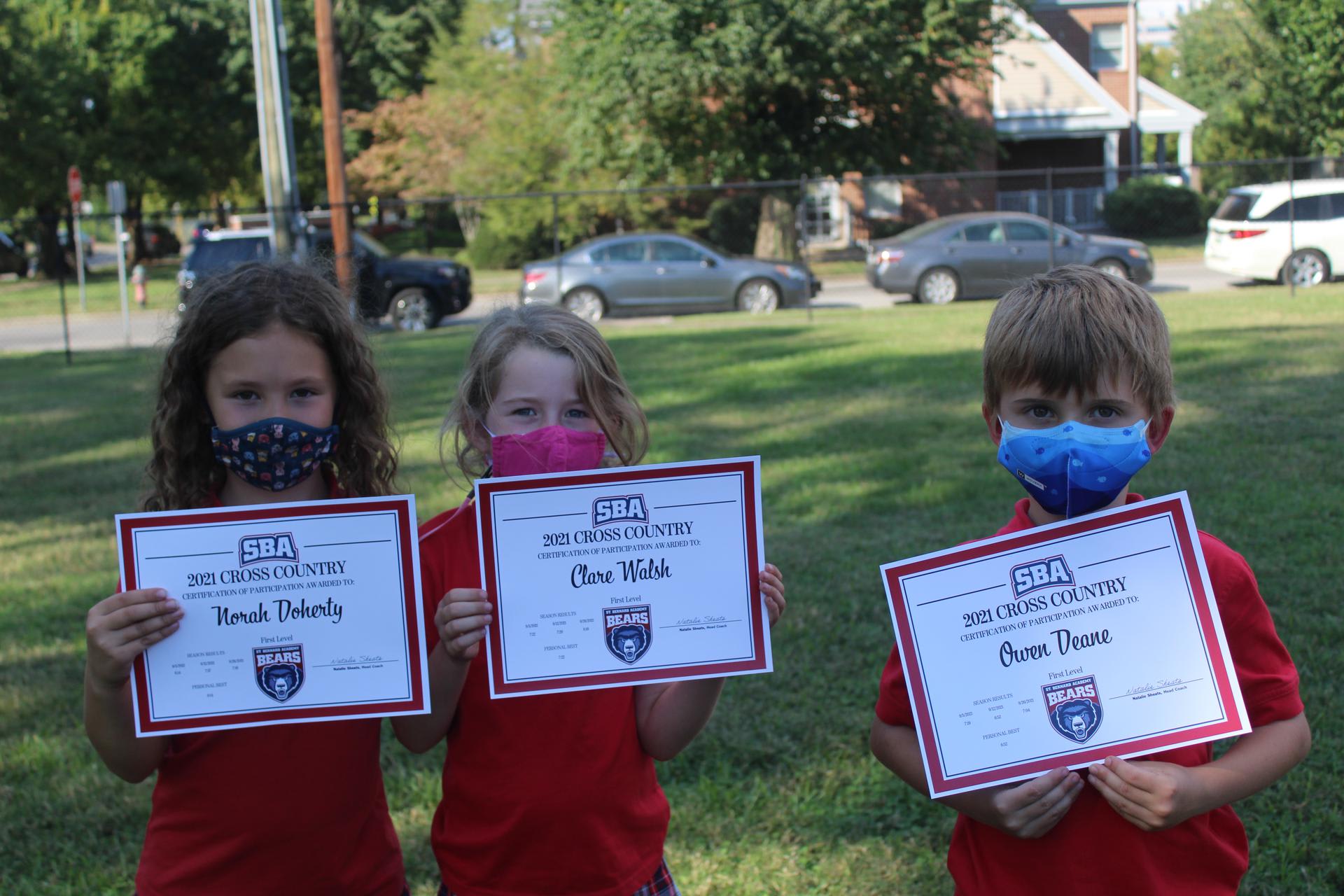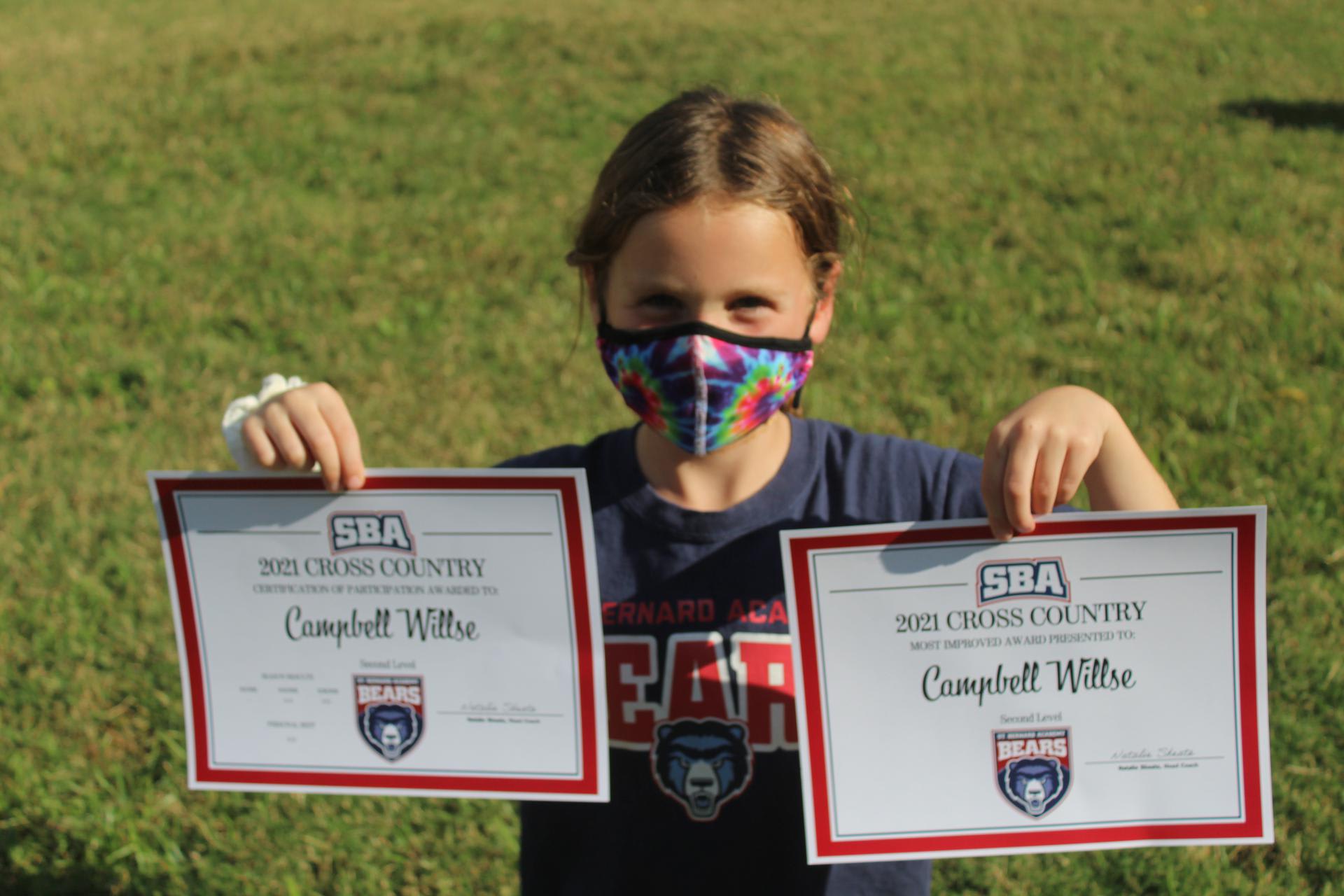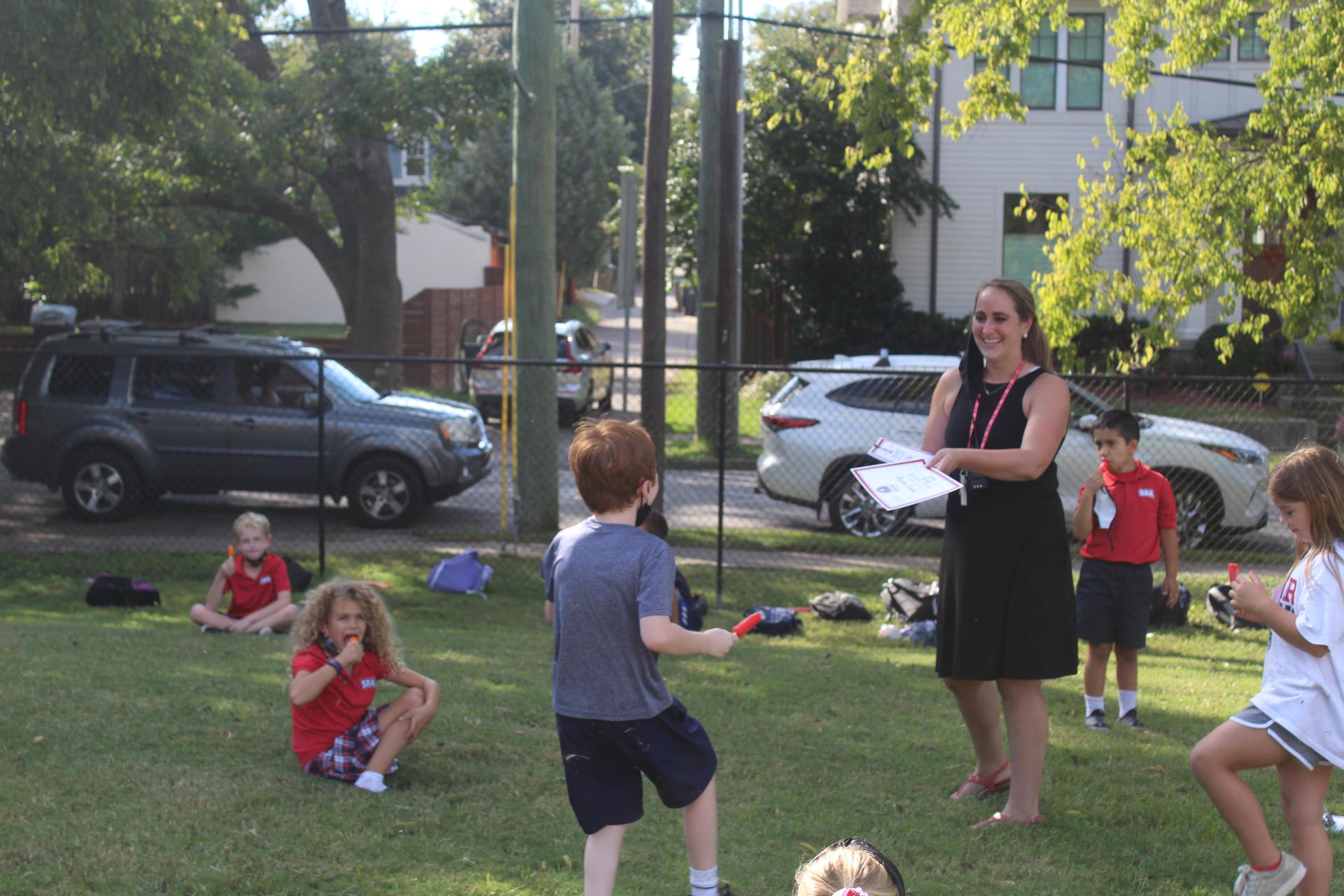 SEPTEMBER 30
Family Treat Night
OCTOBER 1
Fall Sports Photos

First Friday Coffee with SBA Dads

OCTOBER 4 - 8

Fall Break

OCTOBER 12

Living Rosary

OCTOBER 18

Individual Picture Day

Swap 'N' Shop
OCTOBER 21

Mass
OCTOBER 22

Parent Social

OCTOBER 23

Fall Fair
OCTOBER 27

Eco-Bears Meeting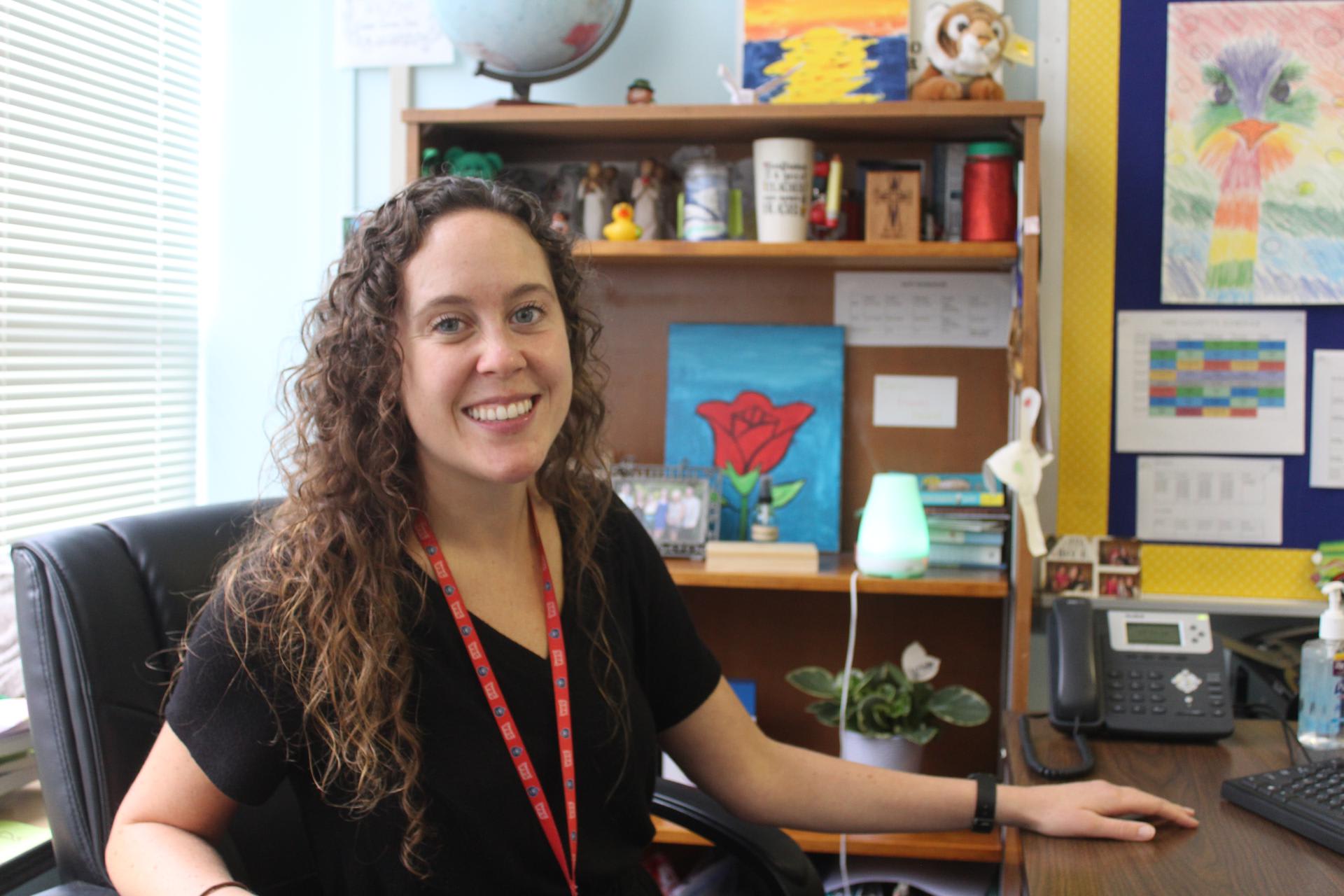 My greatest wish for my students is that they feel empowered to be exactly who they are. We are all unique human beings - with our own personalities, passions, strengths, and weaknesses. What a beautiful design for the world! I hope they leave my classroom feeling so worthy of love and ready to chase down their passions.
-Dolores Hackett, 4th Level teacher

FALL SPORTS PHOTOS
Fall sports photos, including volleyball, cross country, and flag football, will take place tomorrow, October 1. Athletes, please be sure to bring your jersey's to school tomorrow.
FATHER RYAN WRESTLEMANIA
The Father Ryan wrestling team is excited to announce the return of Wrestlemania. This will be a 4 day (Monday-Thursday) introductory wrestling experience for the beginning wrestler. We will be learning skills and emphasizing movement, balance, body control, and FUN. This program has a rich history of introducing the sport to future state champions.
The camp is from 5:00 P.M. - 7:00 P.M. Monday, October 4 - Thursday, October 7. It is open to levels Kindergarten through 8th and is free for all students.
Please email Raymond Dunning to reserve your spot.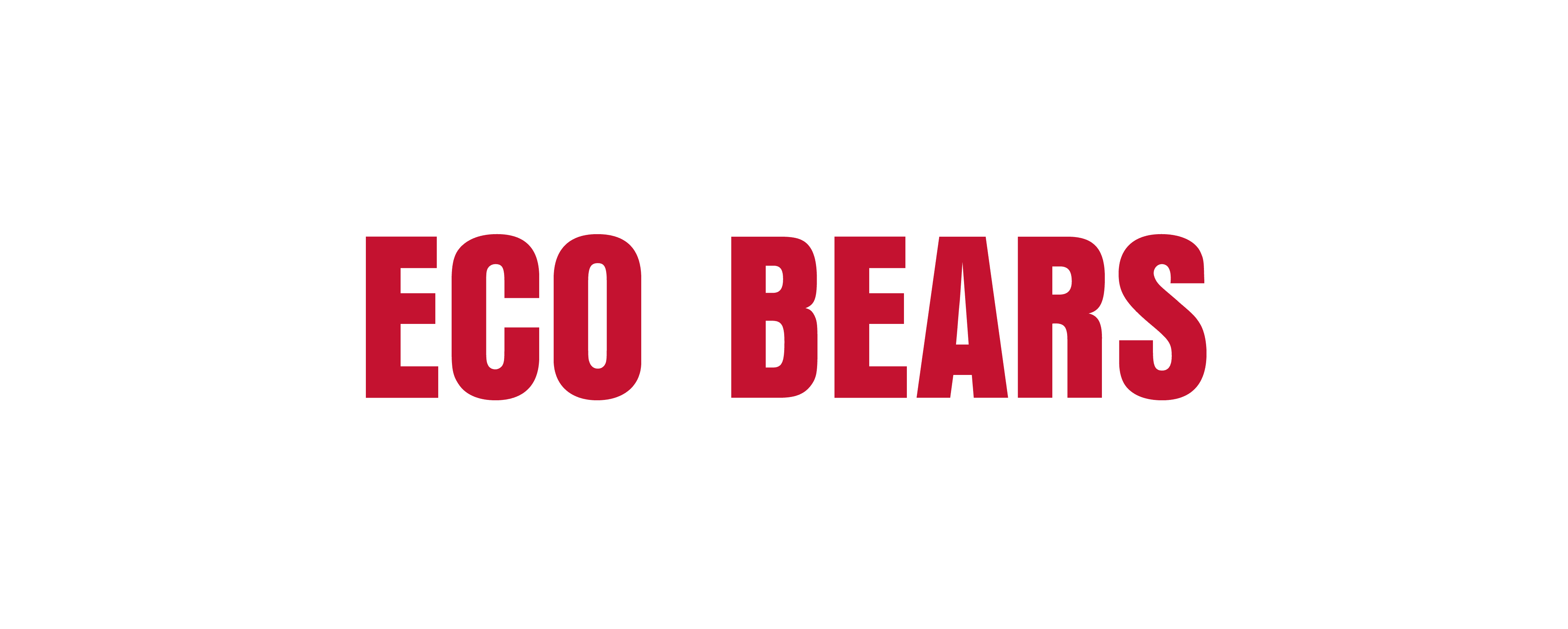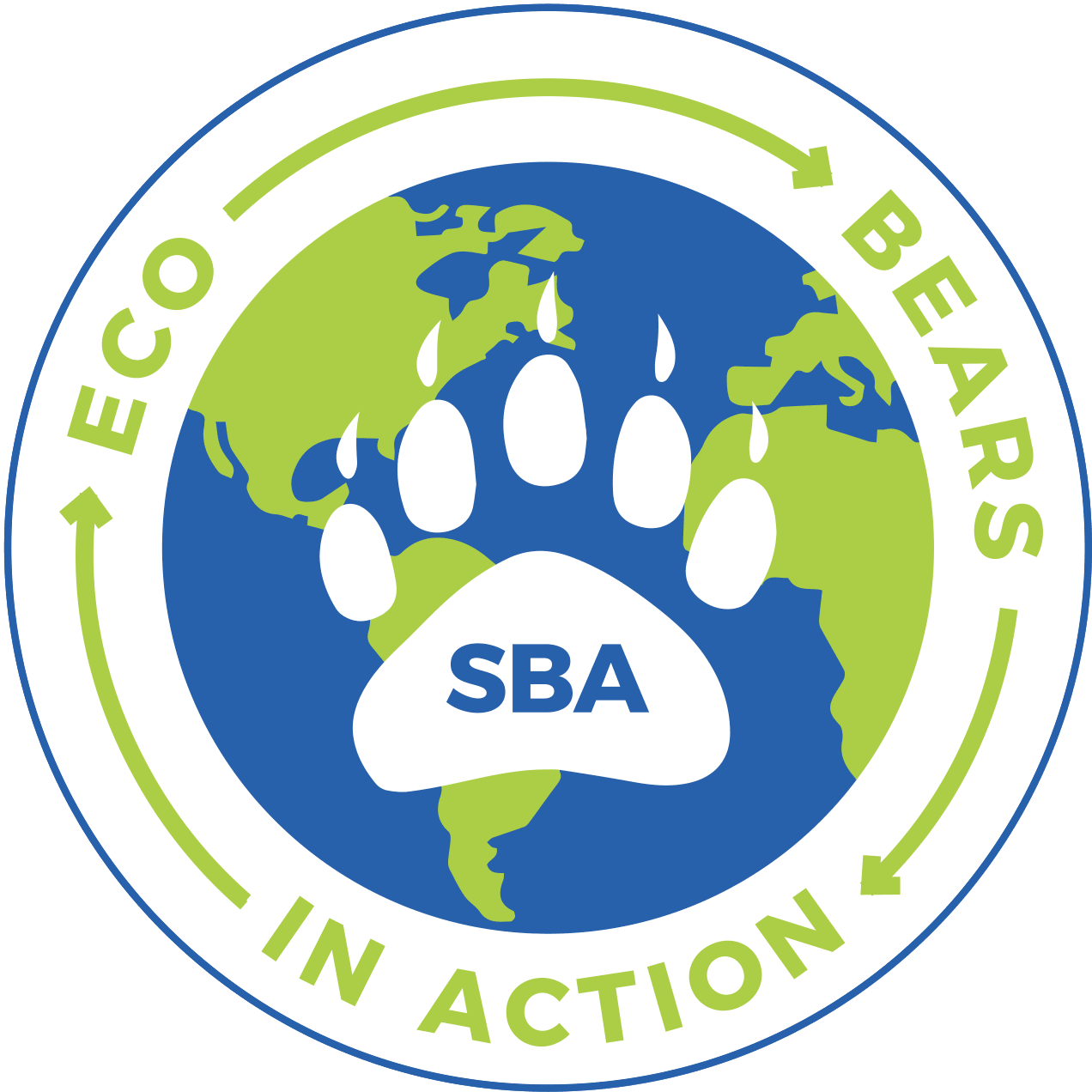 ECO-TIP OF THE WEEK!
What are your Fall Break plans? Are you headed to the beach? The mountains? A staycation in Nashville?
Why not plan ahead, bring a plastic bag with you on your walk or hike, and pick up trash along the way? Litter walks not only help beautify our environment, but they also protect wildlife, reduce pollution in our rivers and oceans and inspire others to get outside and take care of our Earth.
Have an idea for an Eco-Tip? We'd love to share it. Please email Trina Ewald.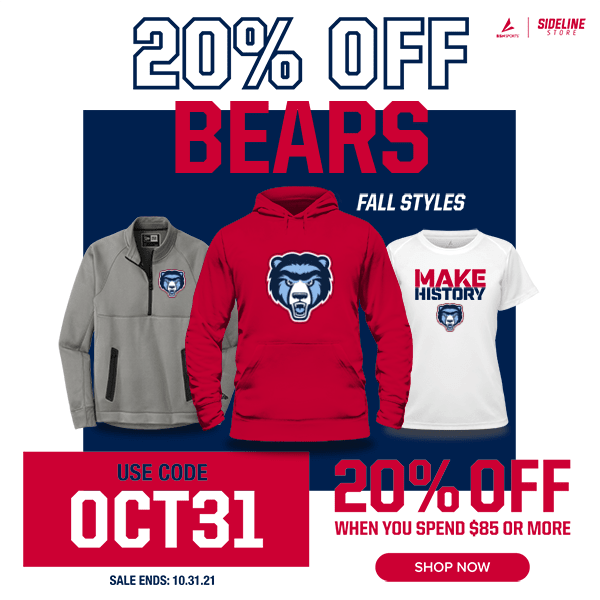 20% OFF $85
Now in the SBA Spirit Store, enjoy 20% off of $85 or more using code OCT31! Click here to shop!