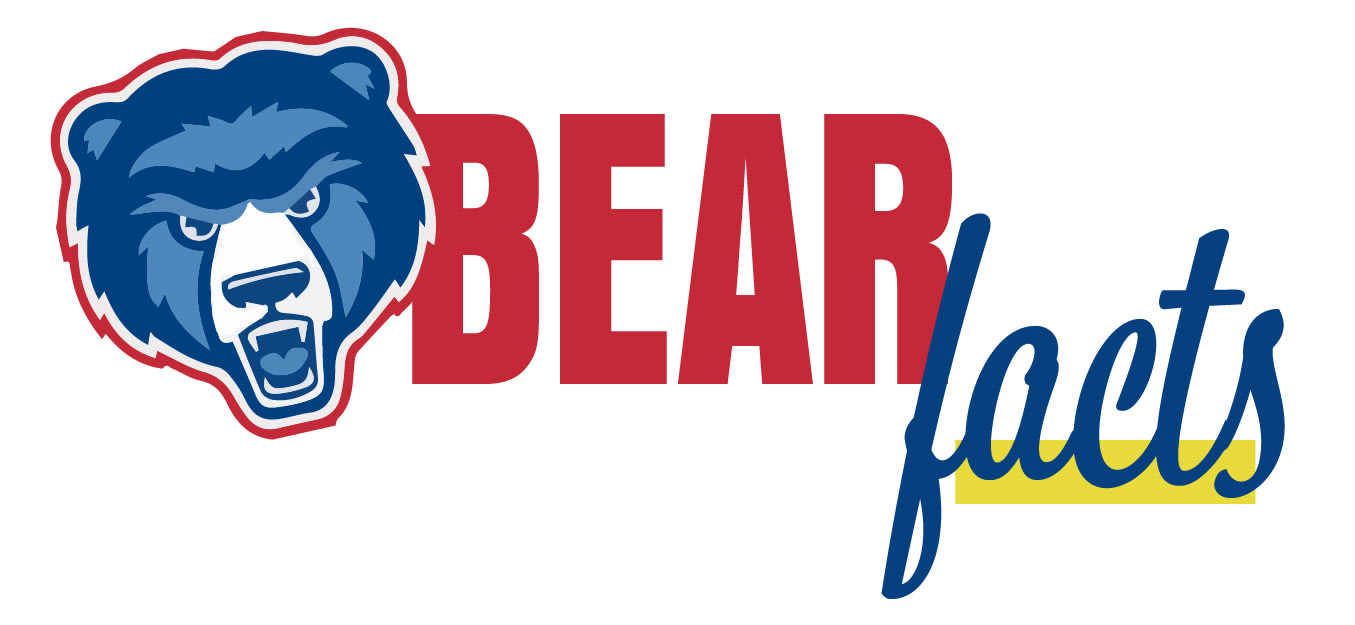 OCTOBER 14, 2021
Dear SBA Family,
What an exciting week for all. We have been fortunate to have had candidates on campus all week interested in the Head of School position. The experiences on campus have been quite thorough with each candidate meeting with the administrative team, the facilities and technology team, faculty and students. All three have had the opportunity to meet with parents and the Board of Trust. Each of you have been invited to be a part of the conversation in person, through videos and of course through surveys. I am not certain of a timeline for a decision but the Board promises to keep everyone informed.
I am happy to announce our second annual Halloweek, culminating with our Monster Mash on October 29. Now we're still a little uncertain about all of the details but you will find a full list of daily activities for each day for the week beginning October 25. Who doesn't learn well dressed as a pumpkin or super hero, anyway??
We're getting close to the end of the first grading period. I trust that you have had communications with each of your child's teachers and that there will be no surprises. I want to add that I am very excited with our new math program, Reveal and the opportunities and resources made available through the materials. I hope you find it just as exciting.
Looks like fall weather weekend on the way. I hope you enjoy the cooler weather.
Mr. Sabo

KEEP READING FOR MORE . . .

• Swap 'N' Shop
• Fall Fair Weekend
• Halloweek
• Humans of SBA
• Bears on Socials

FALL FAIR WEEKEND

Friday, October 22 - Saturday, October 23
HSA Fall Fair is ON!

Please save the date Friday, October 22, 6:00 P.M. - 9:00 P.M. for a parent only night (call your sitters!) and Saturday, October 23, 12:00 P.M. - 4:00 P.M. for the whole family! All taking place at the SBA athletic field. More details coming from your Room Parents and HSA email very soon. Be on the lookout!
HALLOWEEK
Monday, October 25 - Friday, October 29
Halloweek is creeping around the corner! Save the date for October 25-29 and start planning your fun outfits!
Monday: Crazy Sock Day
Tuesday: Superhero Day
Wednesday: Glow in the Dark
Thursday: Pumpkin Party
Friday: Wear your Costume to School Day

HEAD OF SCHOOL SEARCH
Thanks to all of our parents for the great participation and enthusiasm in the search process so far! All three video recordings and survey links will be available through Sunday, October 17 at midnight, to ensure everyone has a chance to listen and provide feedback. You will receive all three video recordings and survey links tomorrow.
THANK YOU!
Thank you to the 7th Level parents who brought the faculty and staff boxed lunches from Publix today!
PICTURE DAY
Individual picture day is Monday, October 18. With the exception of 8th Level, who can appropriately dress out of uniform, all students must wear their uniform.
ERB TEST SCORE REPORTS LEVELS 3 - 8
Student score reports from our recent ERB testing for Levels 3 - 8 will be sent home with students tomorrow, October 15. If there are multiple children in your family, the reports will be sent home in one packet with the oldest sibling. For further help interpreting your child's results, you may view the Parent Guide found here or reach out to your child's teachers.
BOX TOPS COLLECTION
Do you still clip Box Tops?
Those clips still appear on a few packages, and they still earn for our school! While Box Tops for Education has switched to a digital app-based program, they're still accepting unexpired traditional clips. If you happen to run across some, send them to school with your child in a sealed envelope to give to their homeroom teacher starting tomorrow, October 15 through Monday, October 25. Sara Spanos is our Box Tops Coordinator and will be gathering and submitting them before the November 1 deadline.
You can earn cash with the products you already buy to help our school get the supplies it needs.
Here's how you can help:
1. Send in clipped Box Tops starting tomorrow, October 15 through Monday, October 25.
2. Download the Box Tops app on your phone and follow instructions for how to set up an account and sign up to support our school.
3. Then, just shop as you normally would.
4. Use the app to snap a photo of your grocery receipt within 14 days of purchase. It'll automatically identify any Box Tops participating products and you'll give back to our school with each product you buy. Twice a year, we'll get a check!
Since the program started, SBA has received $10,471 from Box Tops for Education. Let's see how much we can earn this year!
*If you shop online, you can earn with your digital or email receipt, too. See how to submit those receipts at BTFE.com/digitalreceipts.
NEWS 2: FOOD TO FAMILIES DRIVE
SBA will be collecting items for the 2021 News 2 Food 2 Families School Food Drive benefiting Second Harvest Food Bank. We will compete with other schools in the area to see who can bring in the most items. The top three middle and elementary schools that bring in the most items per capita will win $500 each. Homerooms will also compete against one another to win a pizza party for the homeroom that collects the most items! Last year SBA collected 5147 items for donation. Let's see if we can beat that total this year! Please drop off donations between October 18 - 29.
Most Needed Items:
Peanut butter

Canned chicken/tuna

Canned fruits and vegetables

Canned soups, stews, chili, and pasta

Beans (canned or dried)

Cereal (whole grain, low sugar)

Pasta

Rice
SWAP 'N' SHOP
Our next Swap 'N' Shop is October 18 from 4:00 P.M. - 6:00 P.M. To sign-up for the next Swap 'N' Shop, click here. Please note the following reminders:
Cash or check only

Appointments and masks required


You can donate CLEAN clothes you no longer need. Please drop off clothes in the front office by tomorrow, October 15, or during your appointment. Please label clothes with your name so credit can be applied to your account
COSTUMES FOR KIDS
As you pull out those Halloween boxes and find costumes you no longer need, consider donating to Costumes for Kids - a charity started by SBA 8th Level student, Ella Jane Francescon.
These donations will be passed on to those who don't have resources to buy costumes, and reusing plays a part in helping our planet reduce waste. Please leave costumes on the cart outside of the school office by tomorrow, October 15. This collection will be given to The West Nashville Dream Center (WNDC), a nonprofit organization whose mission is to protect and empower individuals living in distress and serving under resourced families in West Nashville and North Nashville in the 37208 and 37209 zip codes.
Please bring your clean costumes, sizes toddler to teen, labeled with size and name of costume.
* Please don't purchase new costumes to donate.

This new weekly series features events shared on our social media channels in the past week. Click on each post to read more (and be sure to give us a follow to stay caught up on all things SBA)!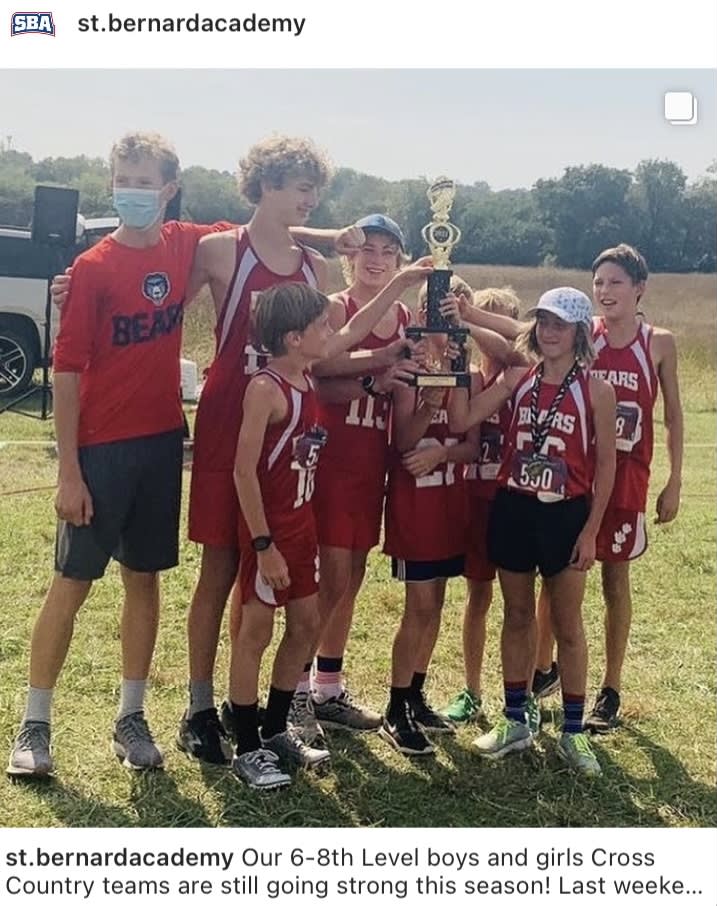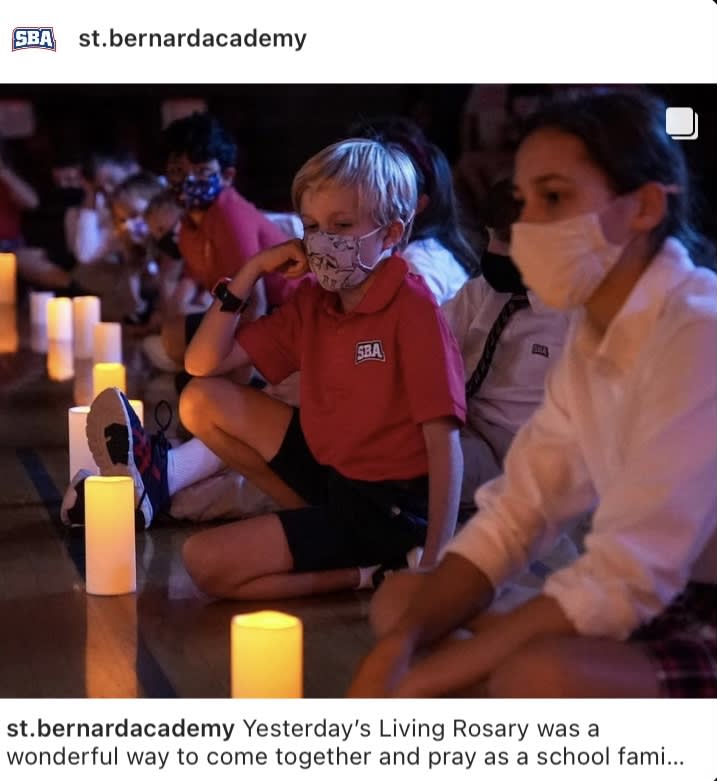 Building Bridges
Mr. Sabo popped into a 6th Level class and captured them building bridges out of toothpicks and marshmallows!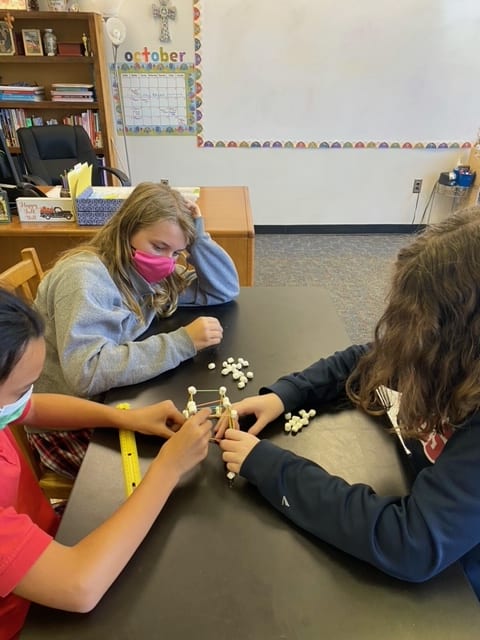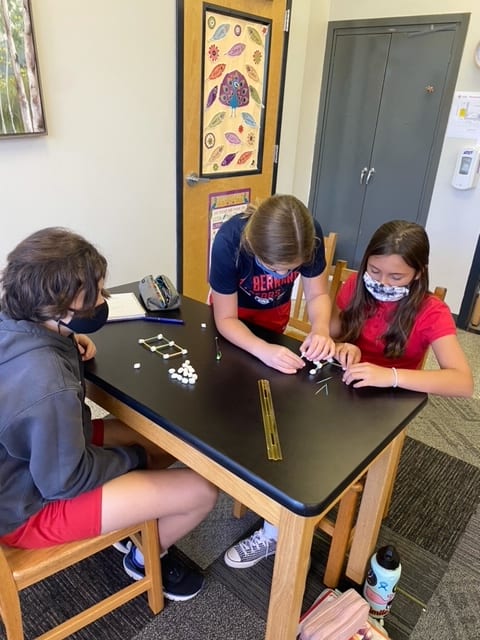 OCTOBER 18

Individual Picture Day

Swap 'N' Shop
OCTOBER 21

Mass
OCTOBER 22

Parent Social

OCTOBER 23

Fall Fair
OCTOBER 27

Eco-Bears Meeting
OCTOBER 29

1st Term Report Cards Available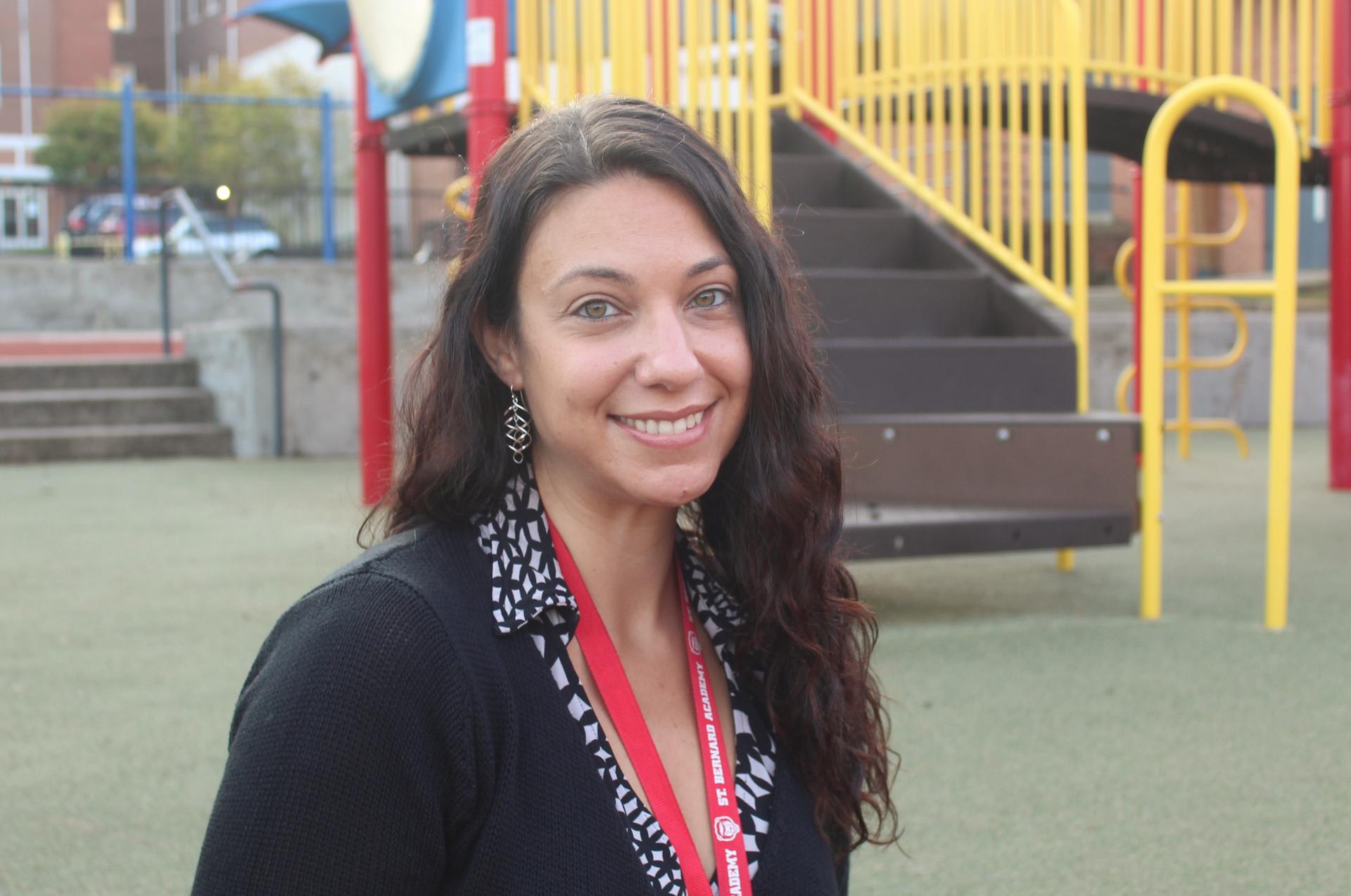 Most people realize they want to teach at a young age. I was not that person. I had been working in accounting for 8 years and I was content with the job, but not really happy. It was a day-to-day job that paid the bills. My younger sister is a teacher and I loved hearing all her stories. I went to observe her in action a few times and it made me realize I was missing something in my life. I just wasn't fulfilled in my current career choice. I loved seeing how happy she made the students; they looked up to her in a way that I can't describe. Eventually I decided to go back to school to earn my master's in education. I became pregnant during that time and my son was 7 months old by the time I finished all the requirements. I was exhausted, but I was done! And it felt amazing. I began subbing in public schools the following week. I got a long-term Kindergarten position and fell in love with early childhood education. Then I was offered a full time position at a Catholic school in Brooklyn and I never looked back. I can proudly say that there was blood, sweat and tears put into this career choice, but it was so worth it. I love teaching and this is it for me!
-Kelly Iannozzi, Junior Kindergarten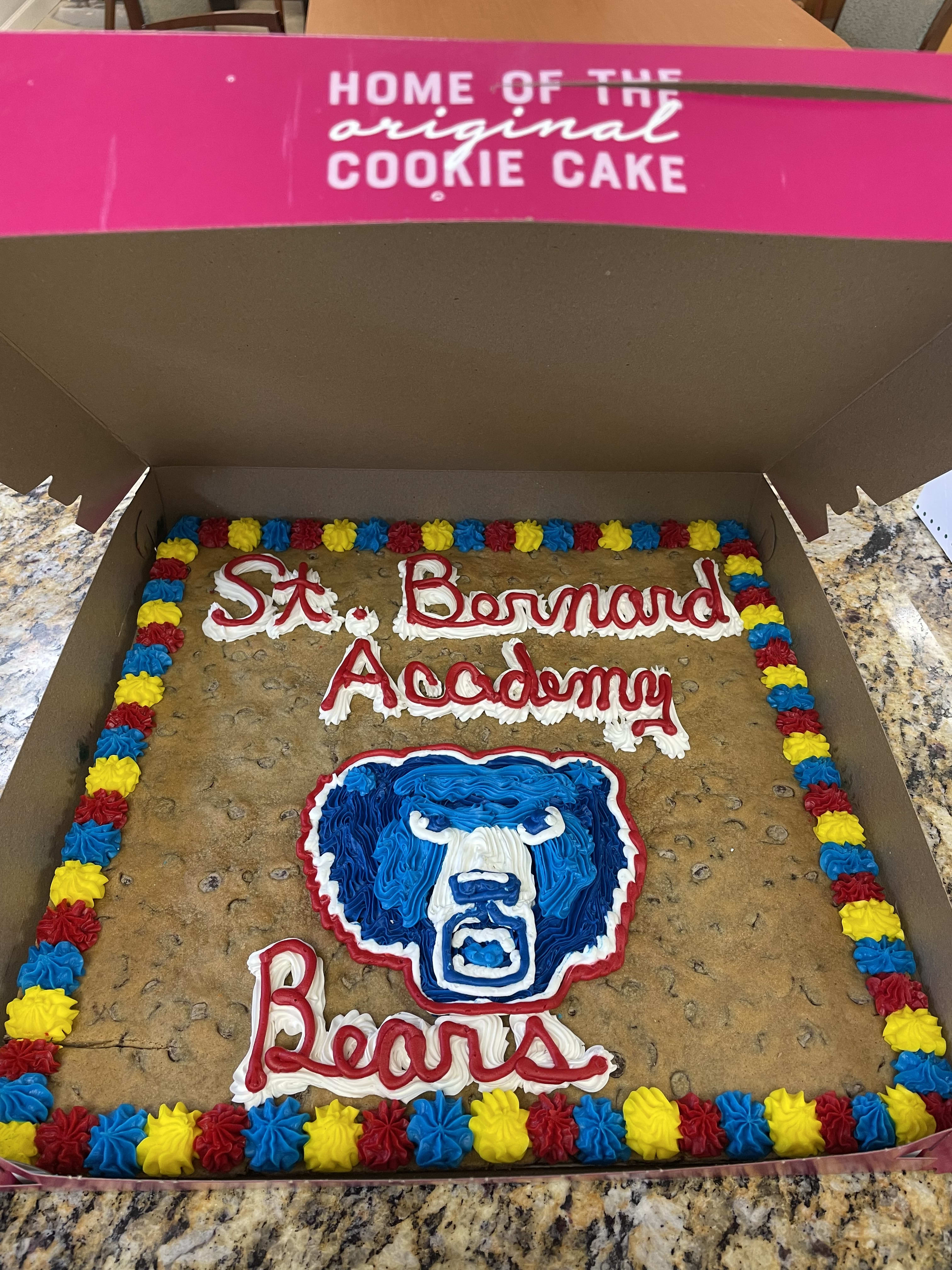 THANK YOU
Thank you to everyone who stopped by Maggie Moo's Ice Cream/Great American Cookies on September 30 in support of our Family Treat Night fundraiser! We were able to raise over $80 for the SBA Annual Fund! Our teachers were even treated to this delicious cookie cake the next day!

SCA GIRLS' NIGHT OUT
The St. Cecilia Academy Student Ambassadors invites all 6th Level girls to join them this Friday, October 15, on campus for a fun-filled evening of music, games, and more!

Join the Ambassadors for a celebration of SCA through the decades! Participants are welcome to wear red, black, and/or white attire but are also encouraged to reach out to any SCA alumnae to borrow a piece of their old spirit wear or uniform!
To register, visit St.Cecilia.edu
FATHER RYAN PREVIEW DAY
Interested in a one-of-a-kind high school experience? Learn more about life at Father Ryan at our Preview Day at 1:00 P.M. on October 24. Tour our campus, attend classes, join sessions on Academics and our House System, visit our clubs and activities fair, and watch a Performing Arts Showcase. Discover how Father Ryan is setting a new standard in Catholic education where your child will be known and loved. RSVP at fatherryan.org/visit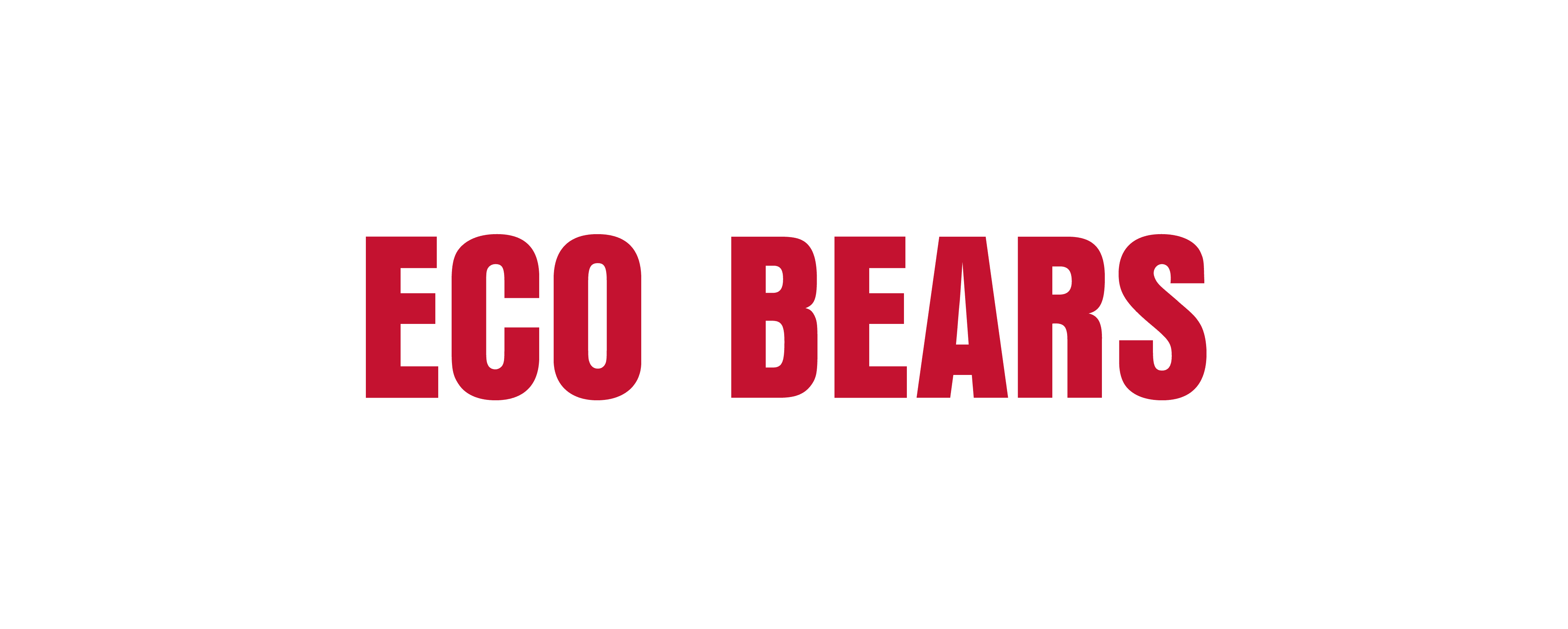 ECO-TIP OF THE WEEK!
This week we are kicking off our Happy HallowGREEN Challenge. Will your family or student make s-WITCHES to help the Earth this month? Ask your student if they plan to submit a pledge in the cafeteria.
West End United Methodist Church (2200 West End Avenue) is hosting a Creation Care Recycling Day, this Saturday, October 16 from 9:00 A.M. - 12:00 P.M. Neighbors can bring electronic items, fabric, clothing, household items, furniture, books, appliances, linens, shoes, jewelry, accessories, medications, and documents for shredding. This is a great way to clean out your house, provide a second life to items you don't need, and keep them out of the landfill. More information is available here.
Have an idea for an Eco-Tip? We'd love to share it. Please email Trina Ewald.